Stuck on the starting block?

Vidzing
Here's how to put one foot in front of the other and get your channel running!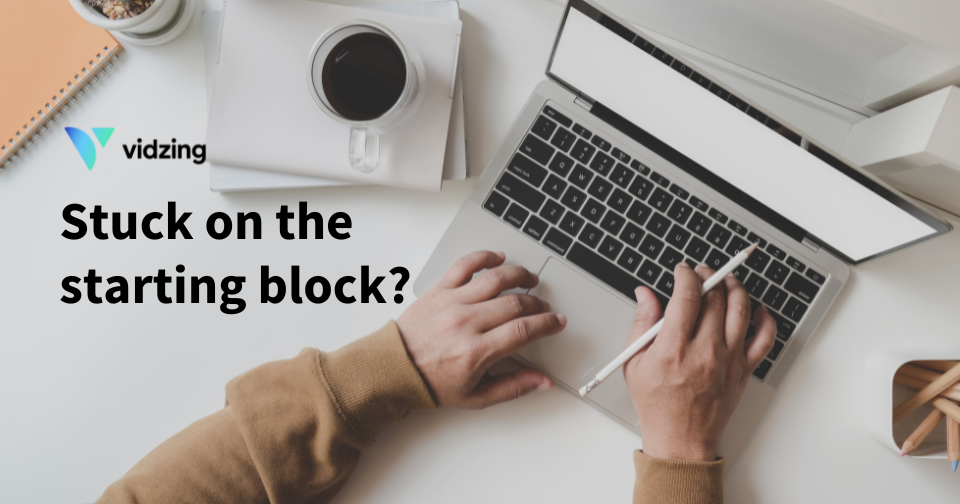 Creators are notorious perfectionists. We get it! But it can keep you (and all your great ideas) from getting out there before everything's ALL FIGURED OUT or GOOD ENOUGH.
We're here to give you a push.
Selling video content can build your business, grow your audience and increase your earnings beyond trading your limited hours for dollars.
You can literally start your channel today.
Wait… what's that?
But, but… I don't have any content
No worries! What can you share in a Zoom session? All you need is your passion and expertise, and a willingness to test and learn. No pre-production required. Whatever you earn and learn can inform your next step.
I have too many ideas!
Avoid paralysis by analysis by putting a few enticing topics up for pre-sale. Let your audience vote with their purchase. Discover what they want. It's risk-free market research!
It's not good enough yet
One of our most successful creators started coaching with a Barbie Doll and her phone camera. The worst that can happen? You learn, get paid, refine, and go again! You and your knowledge are what makes your content valuable. Start small. Think huge.
Don't I need a camera/lights/microphone/new moon?
No. Chances are you're reading on this something with WiFi and a camera. That's all you need to get started. As the funds come in, we can call the professionals. Our production partners are on hand if you need help.
What if I procrastinate?
You can't if you pre-sell! LOL. There's nothing like external accountability to light a fire under you, baby.
What if no one likes it?
Another reason to start pre-selling. If no one bought it, don't make it! Save your time and money. Or, make what you want anyway and learn.
I'm not a business person
Don't know what to charge or how to monetise your work? Deciding between subscriptions or one-offs, lives or evergreen? Flying without a marketing plan? It doesn't all need to be figured out before you can start. Get going on your first ideas, and book yourself in to talk to our business and content strategy team.
The best time to start a channel is the day you started your business. The second best time is now. We hope you believe in you like we do. Still not sure? Give us a call and we can talk you through it.
Ready. Set. GO!
---