Think outside the bricks!

Vidzing
So COVID shut us in, right? And those of us who run people-facing businesses were suddenly accelerated into digital to try and reach clients and customers away from our shops, studios and offices.
It was nice and spacious out there, in digital land. So much was possible and the pants were more comfortable. New revenue streams could be tapped into, and no one had to commute.
Digital lets us sell content instead of our (limited) time and although we're back at work, we can keep it as a tool to keep moving business forward.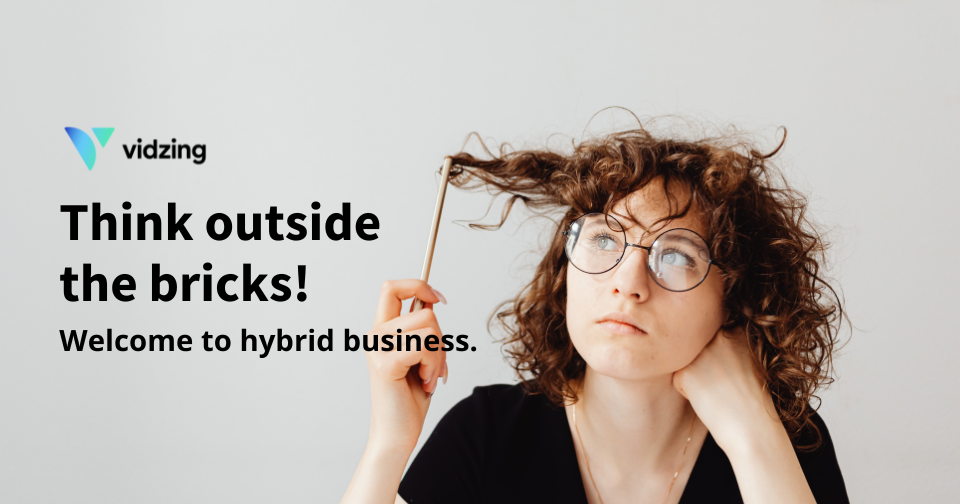 Welcome to hybrid business.
It has all the goodness of being face-to-face again, supported by a digital offering that can keep earning while you're doing other things. Picture more time to work on your business, instead of just in it.
Not sure where to start? If you do group coaching, offer Zoom meetings for added continuity or to reduce travel time. Send your one-on-one clients to pre-recorded class summaries. Sell backstage passes to live rehearsals in a VIP package for your next show.
What can you add to what you already do?
Imagine what you can add for your customers and clients online. There are myriad ways you can package your work and give them more time and support. The extra revenue possibilities aren't too shabby, either.
Want a hand or a good place to start? Get in touch. We'll be happy to chat and help you think big.
---